The questions about trading costs and charges are ones of the most frequently asked. In this article, we give a detailed overview of the commissions charged in our MT5 accounts.
In MT5, we use raw spreads on all assets and we charge commissions where applicable. The commissions are charged at the opening and closing of a trade, and each time they are the same. In other words, half of the commissions are charged at the opening and half at the closing of every trade. However, the actual amount may differ as the market price of each asset changes.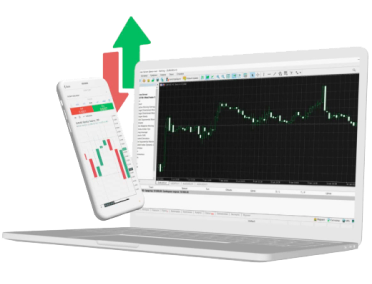 The ECN account has higher commissions compared to the ECN PRO and ECN VIP with the lowest commissions. Forex symbols have zero commissions on all account types.
The minimum commissions on shares depend on the account type
ECN:2EUR
PRO:1 EUR
ECN VIP:0.5EUR
Commissions for the rest symbols are calculated with a simple formula:
Volume * Contract Size * Current Price * Commission % = Commission in Asset's Base Currency
To make the said above clearer, here we provide examples:
Account Type: ECN
Account Currency:USD
Symbol: AAPL Stock
Volume: 2 Lots
Contract Size:100 Stocks (Trading instruments (instaforex.eu))
Commission:0.04% (Trading instruments (instaforex.eu))
Opening Price:150 USD
Closing Price:200 USD
Commission at the opening: 2 * 100 * 150 * 0.04% = 12USD
Commission at the closing: 2 * 100 * 150 * 0.04% = 16USD
Account Type: ECN VIP
Account Currency: EUR
Symbol: NASDAQ
Volume: 5 Lots
Contract Size:1 Stock (Trading instruments (instaforex.eu))
Commission:0.0015% (Trading instruments (instaforex.eu))
Opening Price:10,000 USD
Closing Price:11,000 USD
EURUSD Rate:1.13
Commission at the opening: 5 * 1 * 10,000 * 0.0015%= 0.75USD
Commission at the closing: 5 * 1 * 10,000 * 0.0015%= 0.75USD
But since the account is in EUR and the base currency of NASDAQ is USD it means we need to convert the commission in EUR to understand the real impact of the commission to our account:
Commission at the opening: 0.75USD / 1.13 = 0.66 EUR
Commission at the closing: 0.83USD / 1.13 = 0.73 EUR
To make the said above clearer, here we provide examples: